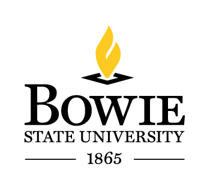 BACKGROUND In June 2015, BSU Auxiliary Services selected and deployed RevenueVision®, a cloud-based contract and revenue management system, to help manage contracts for dining, vending, bookstore and other operations. BSU has approximately 30 revenue-generating license contracts with vendors selling BSU logo merchandise.  From these contracts, BSU earns a royalty percentage on all university-branded merchandise sales.  Each contract has an annual renewal that must be carefully managed, sales tracked and royalties validated.
CHALLENGES
50 staff hours per month spent on emails to 30 vendors for renewals and insurance certificates
Additional time spent on paper correspondence through the mail
Labor-intensive, manual tracking of sales and validation of royalties using spreadsheets
Very limited reporting visibility and flexibility on critical license sales data
RESULTS
Automated emails to vendors for contract renewal and insurance deadlines saving 25 hours of staff time each month
Readily accessible and dynamic analytics and ad-hoc reporting on licensee sales and royalties data
Quick access to all contract and renewal documents stored in the cloud
After deploying RevenueVision® in June 2015, BSU was able to migrate from a reactive to proactive management style of its license contracts.  All vendor documents and contract data are stored in the cloud and readily available for the auxiliary staff.   RevenueVision® has replaced phone calls and emails to the vendors for annual renewals and insurance certificate updates. In addition, a centralized repository of license-related data provides a foundation for metrics to aid management decisions.
To read the complete case study, download the PDF below. 
Download: Automate Manual Financial Processes